T I T L E
Danielle Elizabeth Reid
B Y N A M E
Danny
M A T U R I T Y
Three Years Young.
G E N D E R
Femmora
H O N O R I F I C
Head Misko, Leading over Finnic currently.
M E A S U R E M E N T S
32 Inches, or 81.28 Centimeters.
O R I G I N
Greenland
P S Y C H E
Danielle is normally a rather laid back individual. However, when business strikes, she's onto the job. She originally came from the Sif pack but switched to Finnic in a desire to lead and protect. She has that instinct in her that makes her feel the desire to help and guard others, putting her life on the line. This makes her quite considerate, and can often be a nice individual to speak to on private matters. But if you upset her, that's all off. She can be quite dominant and serious, and struggles a bit with jokes, making her a small percentage socially awkward.
A S P E C T
DanDan has a white pelt base with a sort of piebald type appearance the shade of grey. Her auras are a pale grey with a small bit of blue. On her ear lobe lies two ear spots that resemble rings, and now for the important part. A year ago before coming to Vale an icicle impaled her leg and stayed there. An older male gave her a second chance at life by aiding her. However, the large icicle punctured her lung, giving her trouble breathing at times and might make her pause for a bit when she speaks. And as for her leg...Well, she didn't have to amputate her leg, and if that was possible that would make it worse. The icicle stayed there for an entire year, slowly melting until she got to Vale and it all melted off. She now has a permanent hole in her leg, and cannot move it.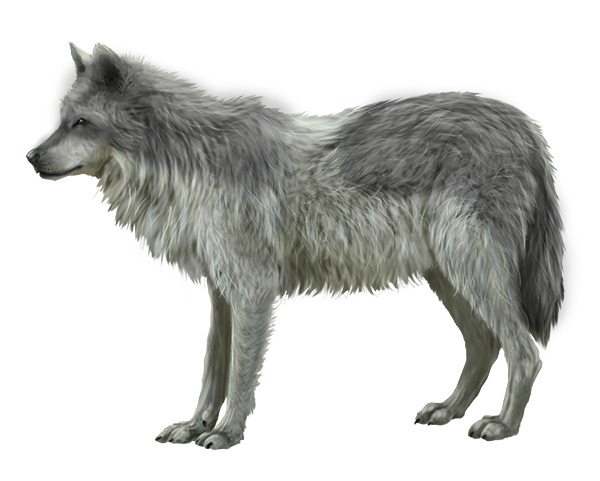 Last edited by Danny on Wed Dec 10, 2014 7:27 pm; edited 2 times in total
Admin




Posts

: 99


Vale Petals

: 174


Join date

: 2014-11-22



An older male gave her a second chance at life by aiding her.

Just a little curious as to what this older male looked like, was he human or wolf? Because this line seems very similar to the potential plot I have included in Mavericks biography about him aiding a young she wolf.
Well, The male I originally thought of him to look like was dark coating tipped in gray hairs, but if you want the male can be Maverick.



Posts

: 4


Vale Petals

: 6


Join date

: 2014-11-23



Beautiful song, and a beautiful character! Can't wait to see her in the role-play!



Posts

: 59


Vale Petals

: 65


Join date

: 2014-11-23


Location

: Perhaps another dimension.





Similar topics
---
Permissions in this forum:
You
cannot
reply to topics in this forum